Chinese president calls for mutual learning between civilizations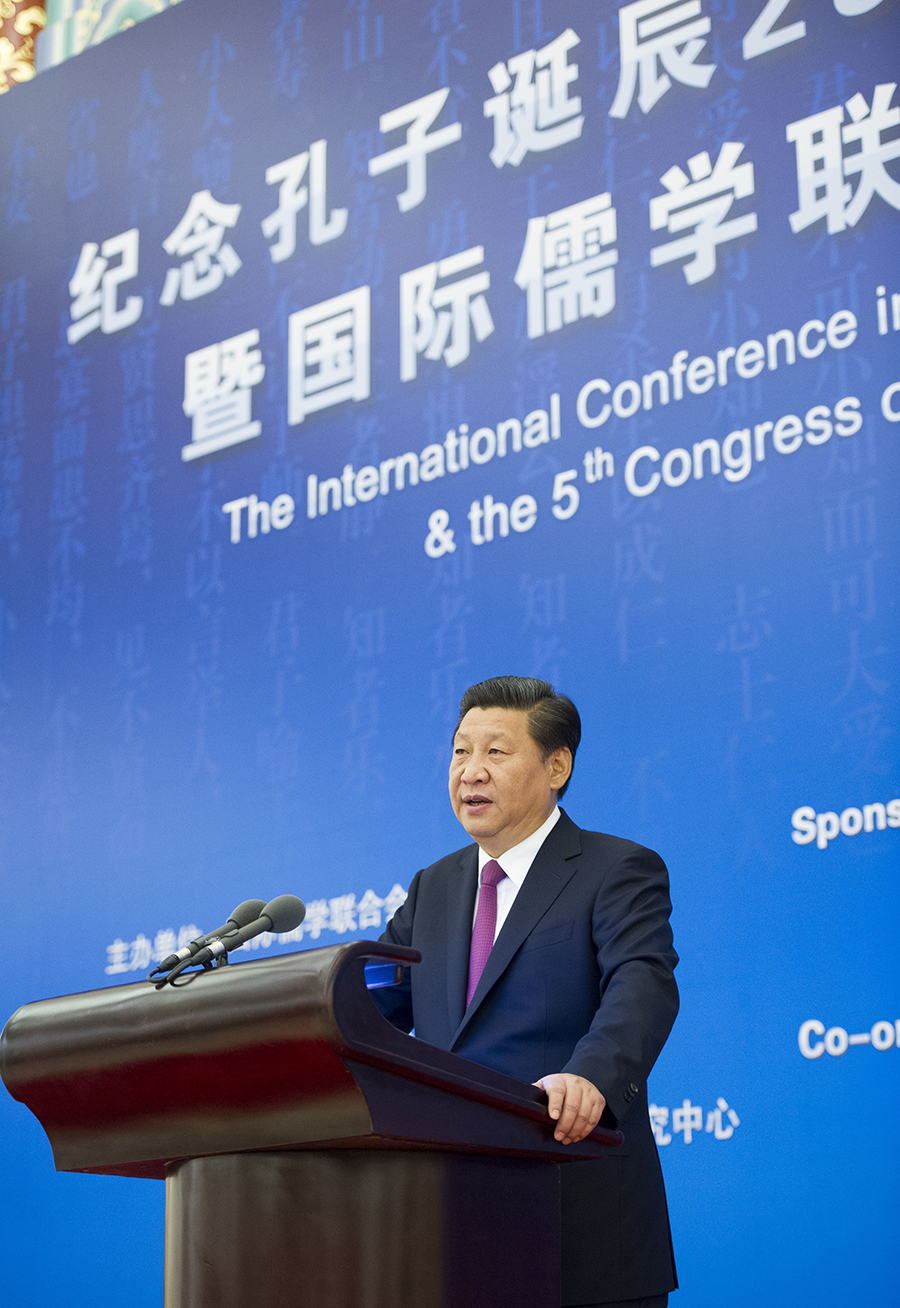 Chinese President Xi Jinping addresses an international seminar to mark the 2,565th anniversary of the birth of Confucius, which is concurrent with the Fifth Congress of the International Confucian Association (ICA), at the Great Hall of the People in Beijing, capital of China, Sept. 24, 2014. [Photo by Huang Jingwen/Xinhua]
BEIJING, Sept. 24 (Xinhua) -- Chinese President Xi Jinping on Wednesday called for mutual learning between different civilizations.
"Any kind of civilization, no matter which country or nation it originated from, is fluid and open," Xi said at the opening of an international meeting on Chinese philosopher Confucius.
Xi delivered a key-note speech at the International Conference on the 2565th Anniversary of Confucius and the 5th Congress of the International Confucian Association, which opened on Wednesday at the Great Hall of the People.
Xi said that fluidity and openness is an important aspect of the spread and development of civilizations.
The Chinese civilization has become more colorful through exchanges with other civilizations and in return made a great contribution to humanity, Xi said, citing the ancient Silk Road and the coming of foreign diplomats to China during the Tang Dynasty (618-907).
Confucianism originated in China and has long been a part of global civilization, said the Chinese leader.
"We should learn from various civilizations, ancient and modern, and absorb all beneficial elements from them," Xi said.
All fine cultural "genes" should be used to adapt to modern society, he added.
To learn from other civilizations, a nation should keep in mind its own situation and borrow advantages from others to overcome its disadvantages, Xi said.